【Taiwan】Mei- Yun, Lee from Chi Suei Elementary School
Views:9 Author:Site Editor Publish Time: 2016-05-16 Origin:Site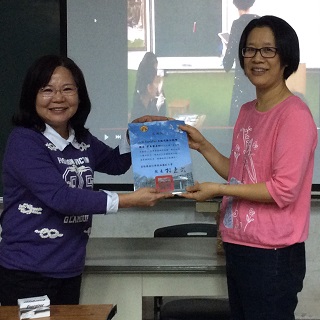 Name: Mei- Yun, Lee
Position: English teacher (Retired)
Company/School: Chi Suei Elementary School
Country: New Taipei City, Taiwan
1.Teachers could share existing courseware and upload them to the cloud, instead of creating on their own.
2.By using ipad to remote control the PC, teachers could walk around the class, instead of being detained in front of the monitor.
3.During the class, we could use ipad to highlight the teaching materials on the screen and let the student to do demonstration for practice writing at their own seat.
4.Using traditional visualizer for group discussion can only display one image per group at a time. By using StudyFun, we could use the camera on ipad to shoot each groups outcome and display several pictures at the same time for comparison and multiple group discussion.
5.By using "Quick answer race" function, teachers would be able to let the system pick up the very first student who uses his or her e-pen to touch the e-pad which can be fair to each students.
6.It's very easy to create quiz& test by using built-in question templates and formats. It's also easy to create quiz with audios.
7.By using instant quizzes, teachers would be able to review the results at once.