StudyFun Successful Product Launch event in Panama
Views:22 Author:Site Editor Publish Time: 2016-12-14 Origin:Site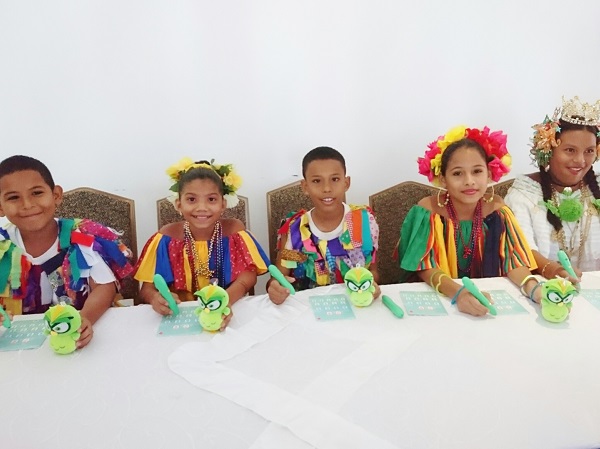 November 16th, 2016 was an important day for both StudyFun and World inovations as this is the first time to introduce 'StudyFun Smart Classroom' system to Panama. Mr. Carlos Jaén Ruíz, the President of Worldwide Innovations Corp., and Mr. Andy Tsai, the Vice President of StudyFun Technology Inc., co-hold this successful product launch event that has been interviewed by Telemetro, one of the largest local Television Channel in Panama.

The event counted with the presence of the honorable H.E. Jose Maria Liu, the Ambassador of Republic of China (Taiwan), Ms. Lurys Cardenas, the Sub Director of Panama Ministry of Education and more than 50 schools from private and government sector attended and received a new teaching learning proposal for elementary students. "We are introducing this new system in Panama and seeing positive ideas coming out of this event. We are delighted that the Ministry of Education and directors are welcoming this proposal and new technology with open hands. If it is approved by the government, it would be starting next year soon." said Andy Tsai.

Mr. Carlos Jaén Ruíz explained the current problems in the education of Panama and how important is to improve the e-learning environment in order benefit every users in education by applying Smart Classroom Systems. Specifically, at the end of the exam the system made a rating that is sent directly and automatically to the application that parents have installed on their phones, so they can keep track of their childrens performance, revolutionizing E-Parenting

We believe that StudyFun Smart Classroom system will successfully improve the education in Panama with the support from the Panama Ministry of Education and the local schools.