StudyFun Shows e-Learning Transformation at Computex 2016
Views:24 Author:Site Editor Publish Time: 2016-06-07 Origin:Site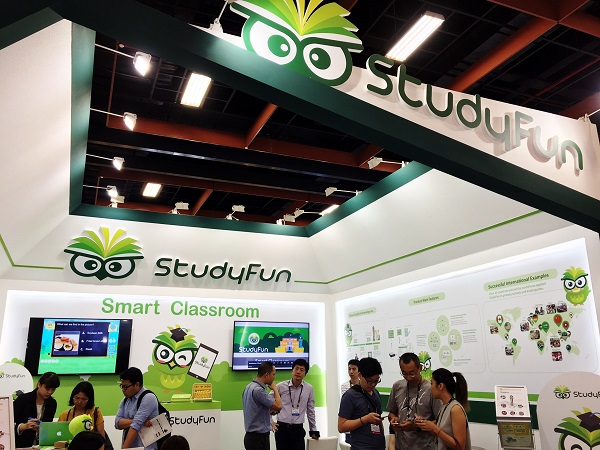 StudyFun Technology Inc. establishes its influence and reaches new heights in COMPUTEX Taipei 2016 with a successful transformation, advancing by building partnerships around the globe. This event was held from May 31st to June 4th, bringing together many business opportunities for StudyFun in potential markets. Special thanks to Taipei Computer Association (TCA) for hosting such great show and promoting StudyFun with APICTA Golden Winner at e-Learning category. Therefore, StudyFun has received overwhelmingly positive feedback from the show.

Our visitors came from worldwide. The top regions that produced the greatest turnout of international visitors at our booth are from Latin America, India, and the Middle East. They were all very impressed with our new Spanish and Portuguese editions of Interactive Teaching System and Smart Classroom System. As well as our Arabic and English editions are always the best selling among the regions, which shows our system is feasibly to be customized into multi-languages.

StudyFun will be the top choice to deploy and promote it in every education environment of any country. Our strongest ambition is to be the leading global e-Learning company providing with the best efficient education solution for teachers and schools.

Undoubtedly, StudyFun Technology Inc. will lead the next wave of the education revolution by applying our Interactive Teaching System (Standalone version) and Smart Classroom System (Cloud version) on basic education institutions. StudyFun will never stop improving our products and will be looking for more oversea partners to join us!