Flipped Classroom! StudyFun Rocked BCCI 'Taiwan ICT Forum' in Bahrain
Views:6 Author:Site Editor Publish Time: 2016-01-10 Origin:Site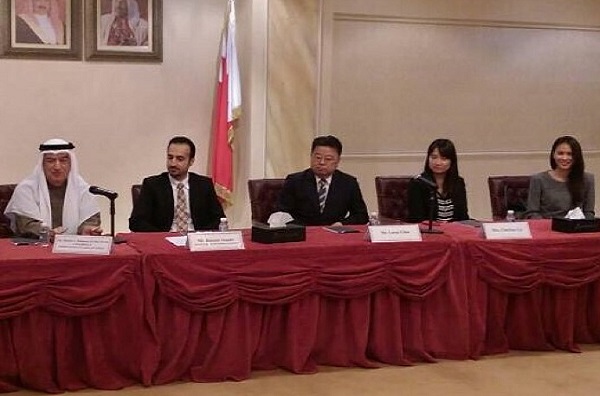 StudyFun has been invited by Institute for Information Industry (III) and Bahrain Chamber of Commerce and Industry (BCCI), as the best Taiwan ICT e-learning solution, to make a product demonstration in Bahrain Jan 10-11. This forum is host by BCCI, which selected Taiwanese smart information and communication technology (ICT) solutions and companies to be introduced in the workshop and brought the business partnership opportunities to Bahrain.

The representative of StudyFun, Roxy Wen, has made an eye-opening presentation to interact with the honored guests on site and completely flipped the classroom making people to enjoy being students again! She gave a direct lesson 'Welcome To Taiwan' and introduced the delicious food to the delegates. During the lesson, there are over 50 people who enjoyed learning the culture knowledge about Taiwan. Meanwhile, they have been learning how to use StudyFun and practice by interactive quizzes.

This excellent demonstration has attracted the business opportunities from Middle East Region and Africa. StudyFun shows Taiwan excellent ICT solution at e-learning and explores more marketing potential in this Forum in Bahrain.