A StudyFun launching event captured educator's heart in Kuala Lumper
Views:19 Author:Site Editor Publish Time: 2016-02-27 Origin:Site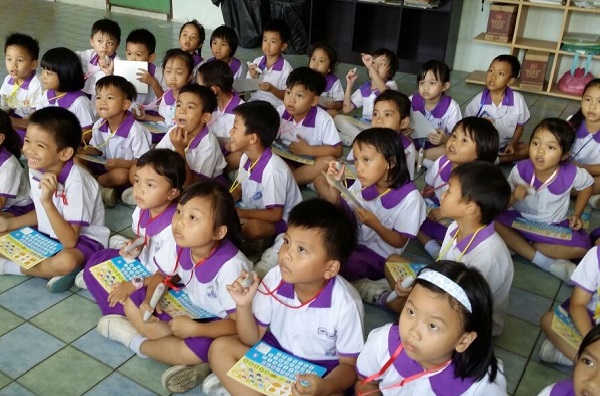 StudyFun is collaborating with Penerbitan Pelangi Sdn. Bhd, the largest publishing company in Malaysia.
The product launching event was held on Feb. 27th, more than a hundred Kindergarten principals and teachers were attracted for participation. StudyFun Interactive Teaching System integrates all the K-6 teaching materials from PELANGI, including curriculums of Chinese / English / Math / Mandarin / Bahasa Malaysia / Science and Moral education, developing a comprehensive e-learning environment with Fun, Intelligence and Interaction.

Breaking the stereotypes of traditional e- learning - StudyFun not only brings the convenience & versatility to the teachers, through using this Interactive Teaching System, teachers can also deliver vivid and welcoming atmosphere to the class, thus making educating enjoyable.
PELANGI is currently the Exclusive Distributor of StudyFun in Malaysia. As of early 2016, there are more than 200 kindergartens adopting Studyfun Interactive Teaching System.
For more information, please refer to our most updated Category

Study Fun Brochure 2016 CTP.PDF and
StudyFun Promo Video.